Nanette Oosthuizen – Training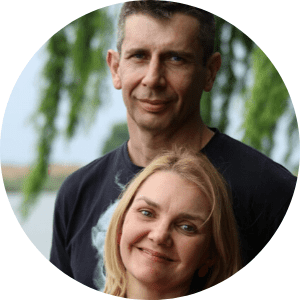 Nanette is a full-time wife to Ockert and mother to two precious, busy warrior boys. Nanette has an honours degree in Psychology and loves the complexities of all human beings. She is terrible at keeping anything green alive (hence all the plastic plants in her house), she also has no hair intelligence and is a self-confessed recovering gaming and sugar addict! She has a heart for families and parents and subsequently joined Evergreen Parenting in 2009.
In 2014 Nanette and other co-workers helped Hettie to compile the Evergreen Parenting First Steps course. First Steps was developed out of the need to empower and encourage parents with no or little educational background. Nanette serves as a director of the First Steps non-profit organization. This gives her the opportunity to spread hope to, what might seem hopeless to others, in our country. Nanette believes that children is the future and First Steps is a tool to bringing up healthy adults.
Her role in the company, Evergreen Parenting, expanded in 2017 when she developed a Learning Management System (LMS) on behalf of Evergreen Parenting. Currently, she is responsible for the training of new parenting facilitators via the LMS platform. Nanette loves the interaction of the passionate enthusiastic new facilitators in their quest of learning to encourage and equip parents.
Her motto is: "You never touch someone so slightly that you don't leave a trace."