Hettie Brittz – Founder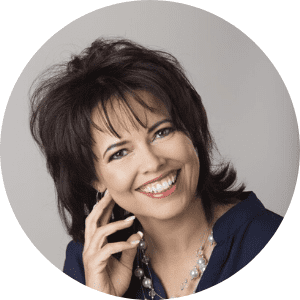 Hettie is married to Louis, and they have 2 daughters and a son. Hettie's passion is to see families rebuilt and strengthened. Her books, talks and courses are aimed to inspire, equip and bring people closer to the truths that bring true healing in individuals and relationships. Therefore, she addresses deeper issues than just discipline and parenting. How to live without fear, overcoming trauma and abuse, finding joy and hope after loss, and related topics are also close to her heart.
Hettie founded Evergreen Parenting (Pty) Ltd in 2007 as a company that distributes her titles and train facilitators to present courses, based on her work.
As a former speech, language and hearing therapist, Hettie worked in a multi-disciplinary practice alongside a paediatrician, psychologist, occupational therapist and other speech therapists. She gained extensive experience in therapy and parental guidance. She also pioneered an educational upliftment project in Proclamation Hill where she worked with many challenging children (and their extremely challenging parents!), dealing with everything from nutrition and computer skills to molestation and spiritual counselling. It was while working at this centre that her passion for children and parents started her on a new career path. Since 2002 she has presented seminars across the country as well as overseas in churches, schools and corporate surroundings on a variety of topics related to Christian parenting and education. Her books "Kweek Kinders met Karakter" and "Kweek Gesonde Gesag" were published in 2007 and 2008, along with the English version "Growing Kids with Character" and "Growing Kids through Healthy Authority" in 2009.
Her book "Kweek Dissipline met Deernis" (Compassionate Discipline) saw the light in August 2012 and deals with all aspects of discipline, at home and in schools. This led to the development of a course exclusively for educators and suggest a practical discipline plan for schools that cultivates children with character.
In 2008 she was accredited by OTI Consulting (Singapore) to present DiSC profile workshops, team building seminars, Team Dimensions and Time Mastery. She also did extensive temperament research which lead to the development of Tall Trees Profiles, the first set of locally researched and validated personal and leadership profiles for use in schools, companies, churches and families with the aim to strengthen relationships through a better understanding of individuals and their interaction with others. Tall Trees Training (Pty) Ltd was registered and Hettie, along with Annatjie van Zyl, trains facilitators to present Tall Trees workshops locally and abroad.
Her family relocated to the United States of America in 2017 – she received a VISA on Extraordinary Ability in the field of Education as she could proof sustained national and international acclaim. She is planting roots for a new branch of Evergreen and Tall Trees and already training new facilitators.